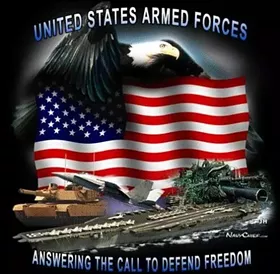 C'mon guys, we're in this together!
Psssst...fellas...we're grateful for your service. But weren't you trained to fire at foreigners?
This from the
Belleville News-Democrat
this morning:
A 57-year-old Centreville man is in police custody for allegedly shooting a 55-year-old man in the leg.... [Assistant Police Chief James] Mister said the two men, who had merely spoke in passing, quarreled over which branch of the U.S. armed forces was better.

"Both men are former military men," Mister said.

Daily RFT
hears that golf can be very relaxing.
Full story in the
BND
here
.