St. Louis police have identified the man gunned down at the corner of Labadie and Vandeventer (below) in north city Friday.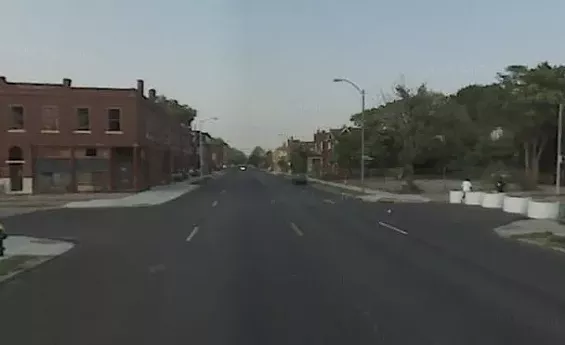 Louis Baker
, 32, of the 4200 block of Sacramento Avenue, was pronounced dead at the scene around 7:30 p.m. August 27. Baker had been shot several times in the head and torso. Police say they're looking for a 27-year-old male suspect.
Through today St. Louis has recorded 77 homicides. Last year at this time the city had 85 murders.