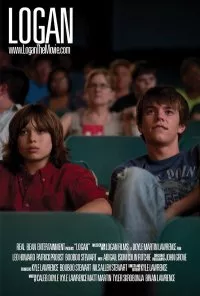 A movie shot in St. Louis last summer and featuring
Boo Boo Stewart
of the
Twilight
series films will host it premiere September 2 at Ronnies 20 Cine.
The film was written in 2006 by then teenagers
Kyle Lawrence, Caleb Doyle, Matt Martin
and
Tyler Skrobonja
of south St. Louis County.
Logan
takes its name from the title character in the film played by
Leo Howard
(who appeared in
G.I. Joe: Rise of Cobra
). The story is about a boy who wants to make a feature movie despite naysayers who say he's too young and inexperienced.
The 22-year-old Lawrence, who directed and produced the film, now lives in Canada. He tells
Daily RFT
that he decided to film in St. Louis because it's the town he knows best. Local landmarks viewable in the film include the Hi-Pointe Theatre, Fox High School and Seckman High School in Imperial.
The September 2 premiere will feature a red carpet entrance with the film's stars. The movie officially opens to the public on September 10. Trailer follows...