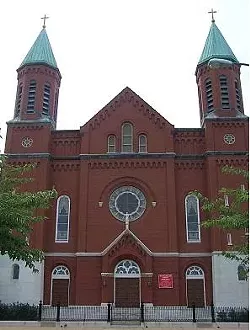 The members of
St. Stanislaus Kostka Parish
in north St. Louis voted yesterday to remain independent from the St. Louis archdiocese.
The vote was a referendum to a lawsuit filed against the traditionally Polish parish in 2008 after the church refused to hand over its assets to the archdiocese. Members of St. Stanislaus voted
257 to 185
against settling the suit brought by the archdiocese that would allow the parish to maintain its own assets but hand over governing oversight to Archbishop
Robert Carlson
.
The suit would also allow Carlson to replace St. Stanislaus' priest, Rev.
Marek Bozek
, a Polish native who former St. Louis Archbishop
Raymond Burke
excommunicated in 2005.