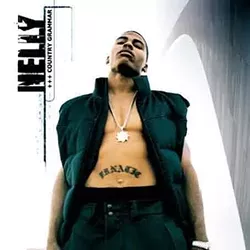 We're not sure why Nelly is so dead-set on playing Branson, seeing how the town is an oasis for the dead-end acts of yesteryear. (Then again,
Country Grammar
did just celebrate its 10-year anniversary.)
Anyway, it seems the St. Louis rapper will finally realize his dream of playing in the "
Hillbilly Heartland
." Nelly is signed on for an August 21 concert at
Mansion Theatre
(a venue more accustomed to the Gatlin Brothers, Michael Bolton and Beatles' re-enactors Liverpool Legends.)
Nelly had planned to play an outdoor concert in Branson, but the city's board of aldermen
refused to grant a permit
over concerns about parking, noise and crowd control. The promoter for the concert later filed a temporary restraining order against the city hoping to overturn its decision. Last week a
judge sided with the city
and the decision was made to move the show indoors.
One wonders if -- like other acts in Branson -- Nelly will offer an all-you-can-eat concert/buffet in the a.m., followed by a matinee show and early-evening performance.