Recycling is all the rage these days, but you could do better than that. You could upcycle! To get a better idea of what "upcycling" is all about, head to the
Magic House's Recycled Art Festival
this weekend. You'll also want to check out some of the other great art happenings (listed below) going on this weekend. Check it!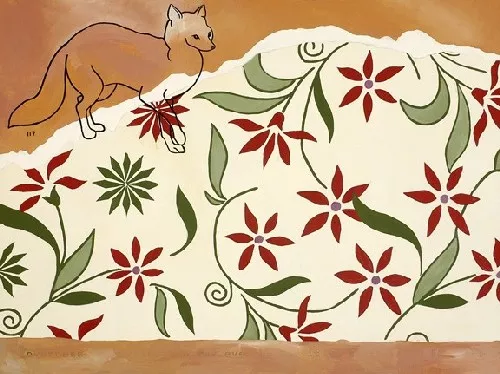 Deb Douglas
From the Six show at the Mad Art Gallery.
Art DTour
: Meet at the Saint Louis Art Museum and then depart on a tour of ten galleries, either self-guided or via bus or shuttle. After-party at the Boathouse in Forest Park. Fri., Aug. 6, free if self-guided, $10-$20 for bus/shuttle ticket. Saint Louis Art Museum, Forest Park, St. Louis, 314-721-0072,
www.slam.org
.
Six: Work by Amy Bautz, Deb Douglas, Coby Ellison, Maria Marshall, Carolyn Palmer and Gary Passanise: Opening reception from 7 to 11 p.m. Friday, August 6. Aug. 6-31, free. Mad Art Gallery, 2727 S. 12th St., St. Louis, 314-771-8230, www.madart.com.
4 Artists: New Work by Mark Buckheit, Courtney Kennedy, Bridget Kraft and Jeff Robtoy: Opening reception from 6 to 9 p.m. Friday, August 6. Fri., Aug. 6, free. Fort Gondo Compound for the Arts, 3151 Cherokee St., St. Louis, 314-772-3628, www.fortgondo.com.
Recycled Art Festival: Drop-in workshop hosted by Leftovers, etc., allows kids to make art using recycled, upcycled and reclaimed materials. Sat., Aug. 7, 10 a.m.-5 p.m.; Sun., Aug. 8, 11:30 a.m.-5 p.m., free with regular museum admission. Magic House, 516 S. Kirkwood Rd., Kirkwood, 314-822-8900, www.magichouse.org.
Urban Hour: The artists who created the work in the current exhibit Urban Wanderers discuss the rescued dogs that inspired their art. Fri., Aug. 6, 5 p.m., free. Saint Louis University-Museum of Art, 3634 Lindell Blvd., St. Louis, 314-977-3399, sluma.slu.edu.
Editor's note: If you don't see your show listed, please leave the information in the comments (and drop a note to calendar@riverfronttimes.com so we can list it in the online calendar). All art openings are free unless noted. For a full list of all ongoing art shows in the St. Louis area, please click here.