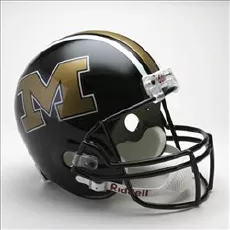 In the words of the immortal Hank Williams Jr.: "Are your ready for some football!?"
We here at
Daily RFT
are, especially college football which starts in just one month's time. Speaking of which, ESPN.com is running a fun little feature called
House of Pain
recalling the 50 "most painful outcomes" of college football. The sports network has concluded its first 40 picks, with University of Missouri selected twice -- once for a win and once for a loss.
Below our ESPN's two picks and our prediction for a third.
No. 38:
Mizzou's 2004 upset at Iowa State. Iowa State's kicker missed a chip shot with the game tied 14-14 in the last minutes of regulation and Missouri was able to win in overtime with a field goal, killing the Cyclones chances of playing for the Big 12 Championship.
No. 19:
Mizzou's 1997 loss at home to Nebraska.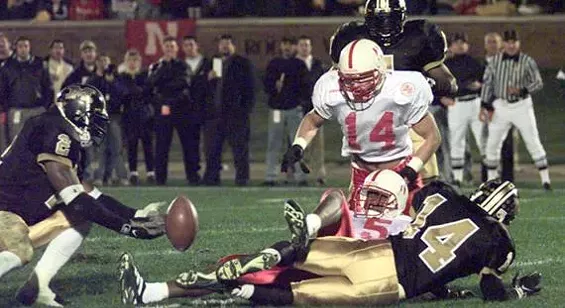 The Cornhuskers were ranked No. 1 in the nation in November 1997 and the Tigers were up 38-31 with seconds to play. That's when Cornhusker's QB Eric Crouch threw a pass to the endzone that bounced off his receiver's chest, was kicked off his leg and then landed in the open arms of fellow receiver Matt Davison's diving arms. Mizzou would lose in overtime 38-45.
Given how ESPN rated that game, you gotta figure that Missouri's 5th down loss to No. 1 Colorado in 1990 will rank among the Top 10 most painful outcomes.