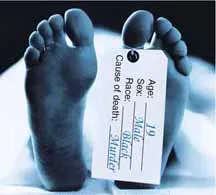 Well, that settles that -- for now.
Given how Missouri Republicans and Tea Party members have railed against federal health care reform for over a year now, yesterday's results aren't all that surprising.
On Tuesday those same people had a chance to finally put their ballot where their mouth is in voting for Proposition C -- a measure that exempts Missouri from the federal mandate that all Americans carry health insurance. The issue passed with 667,680 votes for and 271,102 against in a primary election that brought out greater number of Republicans than Democrats.
In passing Prop. C, Missouri became the first state whose voters have rejected federal health care reform. The issue will now likely face legal challenges -- as federal law almost always trumps state law. Though as
Daily RFT reported yesterday
, a federal judge in Virginia recently ruled that that state could proceed with its efforts to opt out of federal health care legislation.
Stay tuned. It's about to get even uglier -- if that's possible.