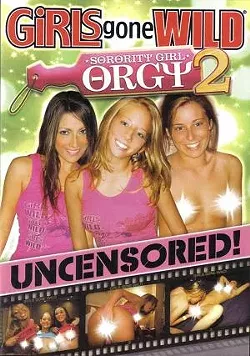 Hey, if Teen Wolf deserved a sequel, why not Sorority Girls Orgy, too?
Here's a somewhat disturbing lesson for all you ladies: Next time
Girls Gone Wild
rolls into a nightclub near you, know that anything that happens can end up on one of the company's racy videos -- whether you sign a consent form or not.
A Missouri woman learned this the hard way yesterday when a
St. Louis jury dismissed her claim
that producers of the video damaged her reputation when someone yanked her tank top down exposing her breasts. The incident later appeared in the DVD
Girls Gone Wild Sorority Orgy
.
The woman -- identified in trial only as Jane Doe -- was 20 back in May 2004 when producers of the video arrived at the former Rum Jungle nightclub in Laclede's Landing. Now 26, and the mother of two children, the woman says she was mortified when a friend of her husband's called to inform him that he'd just witnessed his topless wife in the video. (
Oh, to have eavesdropped on that conversation!
)
So, the woman sued for $5 million in damages. Video shot that night showed the plaintiff dancing in front of the camera moments before her shirt was pulled down.
"Through her actions, she gave implied consent," jury foreman Patrick O'Brien
told the Post-Dispatch yesterday
after the conclusion of the three-day trial. "She was really playing to the camera. She knew what she was doing."
Jane Doe's attorney, Stephen Evans, disagreed: "She is entitled to go out with friends and have a good time and not have her top pulled down and get that in a video."
UPDATE:
Check out our interviews here with of both attorneys in the
Girls Gone Wild
debate and a review of the actual film in question.