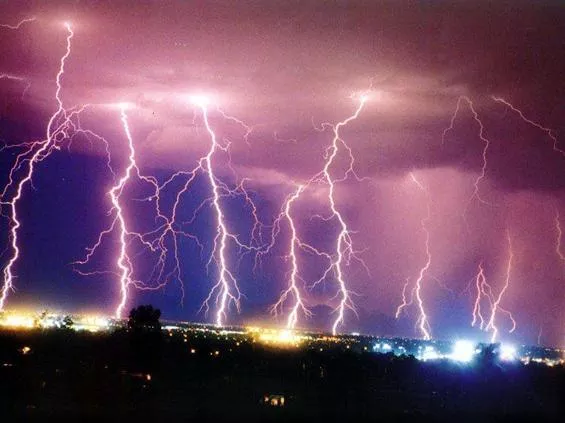 Yesterday's storm as imagined from my outpost cowering under my desk.
Monday's ominous lightning-filled sky looked pretty cool, huh? The lightning, however, was much less awesome for the
two people who were reportedly struck
by it yesterday.

A seasonal worker at the Jewel Box was taken to Barnes-Jewish Hospital yesterday afternoon after being hit by what appeared to be a secondary strike, which means the lightning hit the ground before it hit him. The worker was awake when paramedics arrived.
A second person was working on a building and touched a water pipe with a rotary just as lightning struck. He, too, was awake and alert when taken to the hospital, though he had the added bonus of burns and a "tingling sensation" in his arm after the strike.