Photos by Keegan Hamilton
The King and Queen (Don and Jeanne Kirby) stood trial for high treason and public drunkenness.
Exactly 220 years ago this past Wednesday, the French Revolution culminated with the decapitation of King Louis XVI and his wife Marie Antoinette. The occasion, known as
Bastille Day
, is a national holiday in France. In Soulard -- which literally translates to "Drunkard" in French -- it's just another excuse to parade through the streets and wear silly wigs.
Here's a few photos that epitomize the mood during the parade that rolled down Russell Blvd and into Soulard Market Park Friday evening.
The parade kicked off in front of Nadine's Gin Joint on 12th and Tucker
Commoners can be so crass.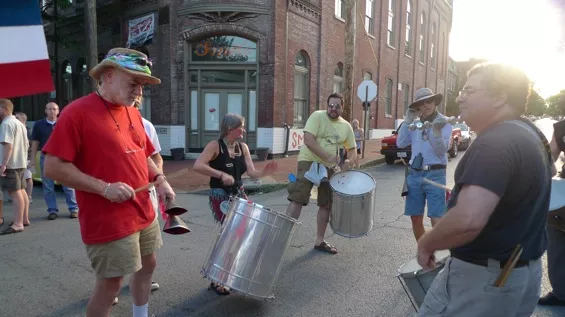 Drum lines were HUGE in the late 18th century
King Louis XVI and Marie Antoinette stopped their carriage at several bars along the way.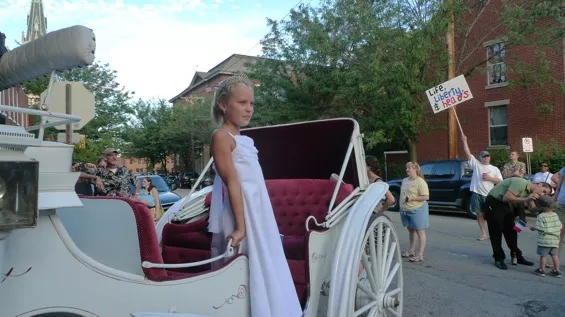 La princesse -- c'est mignon
This horse's ass belong's to France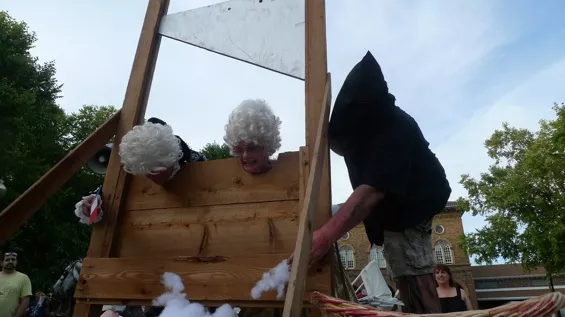 Nothing like a good decapitation to get the weekend started