We had $50 on the St. Louis Blues home opener as the St. Louis professional-sports debut of World Cup noisemaker icon the
vuvuzela
. However, an operative passed along this photo from last night's
St. Louis Aces
team-tennis match of a shirtless man serenading Aces Lindsay Davenport and Andrei Pavel with the migraine-inducing South African horn.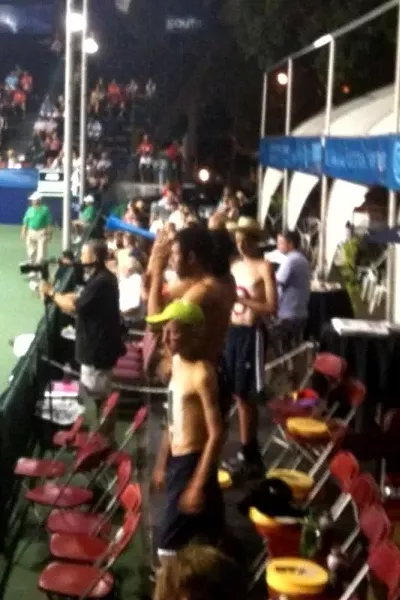 Photo courtesy Janelle Messel
He'd like to ace her deuce if you know what we mean.
How many shirtless dudes will be rocking the vuvuzela when Anna Kournikova makes her next Aces appearance? The mind reels.