Sexy Couple Has Sex in Parking Lot, Stranger Watches: Another Week in Missed Connections
Every so often, we scour the local Missed Connections section of Craigslist, in search of the best posts. Here are some that caught our eye recently.
NOT EXACTLY "LOL" FUNNY: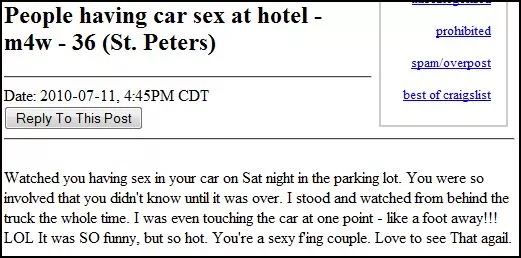 I'M JUST A NORMAL GUY, AND THE CARDINALS ARE LOSING, SOOOO....
ANOTHER CREEP TO ROUND THINGS OUT: