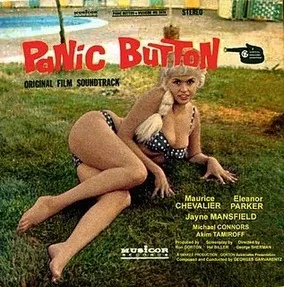 ust how concerned should we really be about the Cardinal's bullpen after last night's debacle?
Well, ordinarily I would say it was just a single game, and no matter how ugly it was that doesn't change the fact that it was a single game. No need to hit the panic button and do something stupid.
On the other hand, I've been beating the drum about Ryan Franklin not being very good for what seems like years now, and Dennys Reyes looks flat-out awful, so I'm not going to say all that stuff. Still, the notion of replacing Franklin, while appealing, is so far-fetched that it's almost ludicrous. There are simply too many teams out there looking for pitching help this season, and too many teams with the kind of relief help we could use that are still solidly in their own playoff races to trade away anything of value. Sadly, that means we're almost assuredly going to be watching Ryan Franklin in the ninth inning the rest of the season, unless Tony La Russa and Co. decide to move Jason Motte to the end of the game. (That, of course, would present a whole new set of problems, seeing as how the Cards would then be sans fireman.)
More interesting, and more likely, is the prospect of trying to acquire someone from the left side who could potentially be an improvement.
Trever Miller
has been good this year, though nothing like his utterly dominating 2009, and Dennys Reyes, well, he's been pitching. He did have an absolutely brilliant beginning to the season, allowing just one run in April and May
combined,
but since then has seen his performance go straight down the tubes.
Of course, it's also possible he could turn it back around, but I'm not holding my breath, and I would suggest you avoid doing so as well.
Since the calendar turned to June, Reyes has had only three outings (out of twelve total), in which he did not allow a baserunner. Considering he's a lefty specialist (or should be, if La Russa would just check his email for important memos once in a while), and is often tasked with getting just one or two outs, that's rather worrisome, wouldn't you say?
Over those twelve outings, Reyes has thrown 7.2 innings, given up 14 hits, 5 walks, and 9 runs, all earned. That's good for a 10.57 ERA, and he's allowing opponents a .974 OPS against. In other words, for the past month or so, Dennys Reyes has turned every hitter he has faced into, oh, say this year's version of Albert Pujols. Ouch.
Bizarrely enough, he hasn't allowed a home run in that stretch, which may actually be most damning of all. He's managed to give up better than a run per inning without even a single fluky little fly ball leaving the yard or making that one mistake that an opposing hitter then deposits into the stands. No, Reyes has earned his awful numbers the hard way: one baserunner at a time.
Looking down at the farm, there isn't much in the way of possible help immediately presenting itself.
Evan MacLane
is left-handed, but he's a changeupy sort of starter, definitely not in the lefty reliever mold.
Tyler Norrick
is much more along the lines of what you're looking for to get lefties out late in a game, but he's currently walking two hitters per inning in Double A ball. Doesn't look like there's much help there.
So, I'm sad to say, if the Cardinals are looking for left-handed help it's going to have to come from somewhere outside of the organization. There will be a fair number of those guys available, of course; the question is whether the cost in prospects will be anything approaching reasonable.
Back to the question posed in the title, though: does this bullpen really need fixing? Honestly, after tons of careful deliberation which forced me to put down my pitchfork and torch (which pissed me off, by the way), I'm going to have to say no, as much as I would like to say yes.
What needs to change, more than anything, is the way Tony La Russa is managing the bullpen. I know La Russa has largely built his overinflated reputation on being a master of the relief corps, but last night's game should really tell us all we need to know about how badly he's capable of mismanaging a bullpen. He used his best reliever (Jason Motte), in a game where he had a six run lead, then allowed his very lost lefty specialist to face a bunch of right-handed hitters, and then, in a coup de grâce worthy of a Tarantino film, left his 'closer' in the game to finish the job of giving up nine runs in the bottom of the ninth when literally everyone everywhere could see Franklin had nothing. A blind, mildly slow orangutan could have done a better job of managing the bullpen last night than what Tony La Russa did.
So no, to be honest, I don't think the bullpen really needs fixing. As sad as it is to say, the 'pen is almost assuredly the least of the Cardinals' worries. The way it's being used, though...now that could use some definite fixing.