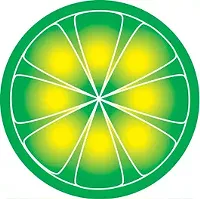 Limewire: The least disgusting Google image search related to this story.
Heaven knows there's been an epically disgusting porn collection or two (or two million) shared on the old Interwebz but it's hard to imagine anything more repulsive than the horde of filth accumulated and offered up for free on the file-sharing service
Limewire
by
Thomas Lowery
of East Alton, Illinois.
Lowery, 68, pleaded guilty last week to charges of possession of child pornography, receipt of child pornography and possession of obscene materials.
Three separate undercover FBI investigations conducted between August and November 2008 uncovered Lowery's stomach-churning cache of smut.
Here's the description via U.S. Attorney's office:
Among the objects seized from the defendant's home was a Western Digital hard drive. A forensic review of the hard drive revealed that it contained approximately 4,200 images and 150 video files containing images of child pornography, many of which contained images of children who had not yet reached the age of 12. The hard drive also contained approximately 230 images of bestiality involving both adults and children. Finally, a review of the hard drive revealed that there were approximately 1,352 files containing child pornography in the defendant's shared folder which had been used with file sharing programs such as Limewire.

In a voluntary statement, Lowery admitted possession of the images and video files found on his hard drive. He stated that he had been downloading child pornography since he began using Limewire approximately 18 months prior to the interview. Lowery advised that he preferred children from three years old to the mid-teen years. He also advised that there were two folders containing images of bestiality.

Lowery will be sentenced on September 17, 2010 in East St. Louis. He faces up to 30 years in prison, $750,000 in fines and an eternity of rotting in hell for his crimes.