This Royal did NOT start against the Cardinals over the weekend; however, I'm convinced he could have thrown six shutout without much of a problem.
So the 2010 edition of the I-70 series went about as poorly as one could possibly imagine. The
Cardinals
managed to lose two of three,
Aaron Miles
played a bunch, our lefty phenom got lit up, the offense disappeared again,
Ryan Ludwick
is still hurt,
Brad Penny
isn't returning phone calls and is presumed to have fallen into
the limbo that is Injured Cardinal Land
, and oh, did I mention, this happened against
the Kansas City Royals,
who actually started
Bruce Chen
in a game? And
won?
It was not a very good weekend.
-- We're just about halfway through the baseball season, getting to the point where it's really no longer all that helpful (or true), to talk about what a team
should
be doing, when they haven't been doing it since about game seven or so.
To paraphrase
Denny Green
: this team is not who we thought they were. They fooled us with the glittery wins early on, and we went for it hook, line, and sinker. Then the other shoe dropped, and we discovered several players have grossly misunderstood what they're supposed to be doing.
Yadier Molina
, in an attempt to bring us another championship, has decided to turn the clock back to 2006 and hit .220.
Skip Schumaker
badly misinterpreted his new job and is now hitting like a second baseman and fielding like an outfielder, rather than the other way around, which was the hope when this whole dumbass experiment began.
Albert Pujols
heard the gnashing of teeth over the Cards not being able to afford him and decided he had better turn himself into a player the Cardinals
can
afford.
-- Do you know what Bruce Chen's career ERA is? Actually, let me back up for a second. That may not be the best question here. Okay, do you know who Bruce Chen is? No? That's okay. There's a reason you haven't heard of him. Anyway, Bruce Chen is a left-handed pitcher, and his career ERA is 4.67. He's also accomplished a large portion of that suckitude out of the bullpen, since he's never been able to hang on to a starter's job anywhere for longer than a Ramones song. Actually, that's not fair. He does have two seasons in the major leagues in which he was a starter the whole season. The first was in 2001, when he made 27 total starts for the Phillies and Mets, going 7-7 with a 4.87 ERA. The other came in 2005, when he had one of those unaccountably seasons you occasionally see floating around, going 13-10, 3.83 for the Baltimore Orioles. Since then, though, he's been one of the worst pitchers in baseball, suitable only for munching up innings for bottom-feeding clubs.
And guess what? The Cardinals managed two hits off him yesterday. Two. Two lousy hits. They did manage to work four walks, which is very nice, but still. Two hits. Good teams win rubber games against the Kansas City Royals when Bruce Chen is pitching. Period.
-- It had to happen eventually, but it still hurt like hell to see Jaime Garcia get battered around. Now let's just hope we don't have to see it again for a very, very long time. He didn't get a single swing and miss yesterday, which should tell you everything you need to know about how Jaime's stuff was.
It wouldn't be such a big deal, of course, if the margin of error for this team weren't so damnably thin. With two-fifths of the rotation being filled in with duct tape and prayers to the ghost of Jeff Weaver, any hiccup by one of the team's top three starters is hugely magnified. You're almost punting two games as it is; the Cards simply can't afford for any of their real pitchers to be less than perfect.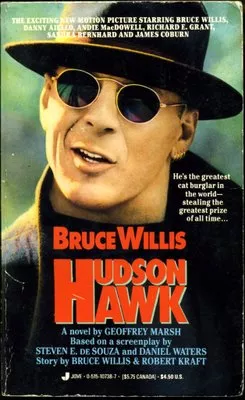 A moderately less irritating Hawk.
​-- Speaking of punting, hooray for Blake Hawksworth. I freely admit I'm not much of a fan of The Hawk, largely due to the fact his Twitter feed usually reads like a Billy Graham daily devotional calendar, but he was magnificent on Saturday. After all those years of hearing about him and reading the scouting reports and then looking for his name in the boxscores as he tried to come back from injury, watching him Saturday felt absolutely surreal. It was like seeing a ghost from the past, except it wasn't a ghost of someone who had once been. It was a ghost of a mental picture, some sort of bizarro-world simulacrum where we all finally got to see, even if only for one game, the pitcher Blake Hawksworth was supposed to be all along.
I fully expect him to get absolutely demolished in his next start, as karma kicks in to balance the universe back out, but it was at least a little special to see what Hawksworth did Saturday.
--
Colby Rasmus
is effing
brilliant
at baseball, and somehow it's not being appreciated. He currently sports a .957 OPS as a center fielder (and one who plays some pretty excellent defense as well, I might add), which is exactly eight points --
eight! --
lower than what Albert Pujols is putting up this season. A mid-900s OPS season is one of those
Jim Edmonds
peak seasons
we all hoped Colby
might
have one or two of somewhere along the way in his career. And he's doing it at 23 years old.
Colby has been the Cards' best player over the first half of the season, and I would be willing to bet I could turn on a sports-talk radio station, listen for half an hour, and hear at least one slack-jawed yokel bitching about his throwing and how many games he's cost the Cards this year. Or, if you prefer a more tech-savvy approach, I could find two dozen message board posts complaining about the same thing in less than, say, ten minutes. It's just bizarre.
-- All in all, it was an incredibly frustrating weekend, and in a way which has been all too common this baseball season. The Cardinals are supposed to be a better team than this, but somehow they aren't, and I've run out of ideas as to why that is. I was considering making the trip out to Kansas City; I've always enjoyed going in the past. Instead I reshingled my house, trimmed my rosebushes with my bare hands, and got two root canals.
In other words, it was way less painful than watching the Cards play ball.
However, all is not lost. This does give me a chance to post the one Kansas City-related thing which never fails to cheer me up.