Two teenagers who prompted a massive city-wide manhunt yesterday when they busted out of the city's medium-security jail were discovered around 5:45 p.m. last night hiding out in a vacant home in the
5900 block of Wabada
in northwest St. Louis.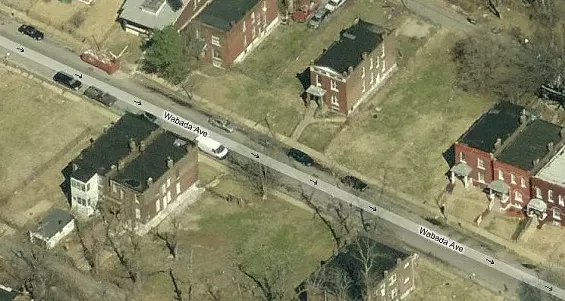 The teens were allegedly being aided by family members who provided them changes of clothes.
The escapees, both 17, were awaiting trial for gun crimes with Eric Gray (left) charged with murder and Kurt Wallace accused of shooting two men.
According to reports
, Gray and Wallace had hoped to get to Gray's hometown of Collinsville and from there down to Memphis.
The teens allegedly hatched an escape plan whereby they clogged the toilet of their cell and were ordered to clean up the mess. While mopping up their flooded cell, the door was apparently left open -- allowing their escape.
Yesterday Eugene Stubblefield, head of the city's Division of Corrections, said he was reviewing the procedure followed by jail guards, yet made the case that the two teens should not have been held in the city's medium-security facility, a.k.a. the "City Workhouse" on Hall Street.
Violent offenders are usually incarcerated at the maximum-security Justice Center downtown. In this case the two juvenile prisoners were first placed in the workhouse before a judge certified them to stand trial as adults.