One hundred thousand dollars.
That's all the supporters of state Sen.
Matt Bartle
's bill
S.B. 586
say the legislation will cost Missouri and local municipalities in lost tax revenue each year.
That's $100,000 for a bill that could force the closure of an estimated 60 percent Missouri's 130 adult-entertainment businesses (strip clubs and bookstores), and it's a number that just doesn't add up, says
Dick Snow
, owner of the Kansas City nudy club,
Bazooka's
.
"My business alone pays $180,000 a year in sales and withholding taxes each year," says Snow, who serves as treasurer of Missouri's chapter of the
Association of Club Executives
(ACE) -- a trade group for the adult-entertainment industry. "So how can they say that the bill would just just cost Missouri a hundred thousand dollars?!"
The bill,
passed back in May
, would make Missouri the most restrictive state in the nation when it comes to regulating adult businesses by:
banning the sale, consumption or use of alcohol in such businesses

restricting hours of operation to between 6 a.m. and 12 a.m.
outlawing private video booths at bookstores and lap dances at strip clubs

and, lastly, prohibiting anyone from appearing nude inside the establishments.
Similar signs could soon grace Missouri strip clubs.
It's the nudity provision that Republican Matt Bartle seemed to take perverse pleasure in describing while crafting the bill, defining nudity as: "the showing of the human
male or female genitals, pubic area, vulva, anus, anal cleft, or cleavage
with less than a fully opaque covering, or the showing of the female breast with less than a fully opaque covering of any part of the nipple or areola."
The bill allows women to perform "semi-nude" or in a "state of semi-nudity" provided their breasts are covered along a "
horizontal line across the top of the areola and extending across the width of the breast at such point
" and "includes the lower portion of the human female breast." Male dancers must also be covered up and cannot dance when sexually aroused per language in the bill that prohibits the flaunting of "
human male genitals in a discernibly turgid state
."
"The way this bill is worded, someone at the public swimming pool can be more 'nude' than the entertainers at Missouri's adult clubs," notes Snow, who reckons the bill will force him to shutter his 31-year-old business in downtown Kansas City. "I think we at ACE are being conservative when we say that this bill will cause 60 percent of Missouri adult-entertainment businesses to close shop."
In St. Louis city and county, local ordinances already prohibit nude and/or topless dancing, but that's not the case in Kansas City, Columbia and a handful of other towns that are home to 40 or so cabarets currently operating in Missouri. Throw in the state's 90 bookstores and novelty shops and the total number of employees working in the adult-entertainment industry in Missouri adds up to about 3,000 employees.
Mike Ocello
, the national ACE president and the head of
VCG Holdings
, the umbrella company that owns PT's, Roxy's and the Penthouse Club in metro East St. Louis, says he doesn't have a problem with local governments drafting ordinances to regulate his industry.
"But when someone on the other side of the state tries to dictate how you operate your business, that's another matter," says Ocello, who arguably could benefit from the bill as none of his clubs operate in Missouri. "That's not the issue," says Ocello. "I'm concerned as a resident of this state, and as a person who sees this bill as further eroding funding for our schools, police and other public entities."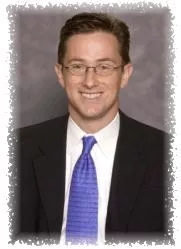 Particularly galling to Ocello is the fiscal note (
viewable here
) attached to Bartle's bill that places the economic impact of the legislation at just $100,000. Ocello estimates the bill would likely cost the state $3 million a year in lost tax revenue. Snow predicts even bigger losses at $5 million.
Either way, with Governor Jay Nixon forced today to
cut another $300 million from the state budget
-- on top of the $600 million in cuts already made for fiscal 2011 -- can Missouri really afford to turn away tax revenue?
Or, as Ocello, asks: "Had legislators known the true economic impact this bill will have on Missouri tax revenue, would they have voted in support of the measure?"
This month Ocello and Snow have been meeting with an attorney to discuss a lawsuit they plan to file if/when S.B. 586 goes into effect. The nature of the suit will specifically target the bill's fiscal note, which they believe violates state law by not properly accounting for the true economic impact the bill would have on state coffers.
Interestingly, one of the few governmental bodies that did provide a cost estimate on S.B. 586 came from the Attorney General's office that noted that the bill "has the potential to be the subject of state and federal litigation" and "therefore, potential costs are unknown but assumed to be less than $100,000."
S.B. 586 is currently on the governor's desk, where it will automatically become law July 14 if Nixon does not veto it -- which seems likely given the political hay his opponents could make should he strike down a law regulating the porn industry. (Nixon's staff did not return a call for comment to
Daily RFT
.)
Bartle's office -- as it has for
previous Daily RFT stories
on this bill -- also did not return a call for comment.