www.drive-ins.com
The Skyview: In business since 1949.
Who said the drive-in theater is a dying industry these days?
Okay,
this website
did. It tracks the ever-declining number of outdoor cinemas in the United States.
But don't share these dire predictions with the owners of the St. Louis region's only drive-in, the
Skyview Theatre
in Belleville. As
reported this week
, the theater is in talks to raze a nearby indoor cinema to make way for a third outdoor screen.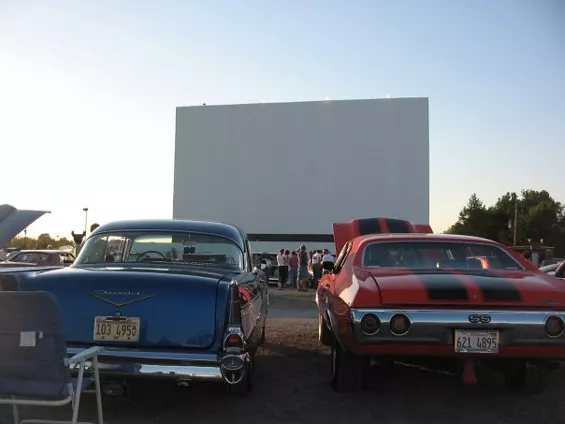 Sky View Drive-In
Classic Car Night '05
The Skyview is one of only 26 drive-ins in Missouri and Illinois, and the only one easily reached by St. Louisans. According to drive-ins.com only 405 drive-ins existed in 2007 -- a tenth of the total number noted during their peak year, 1958.