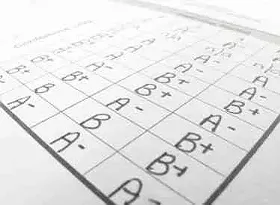 The MLB amateur draft is over, and now it's time to start reviewing and judging and grading. Of course, given the nature of the baseball draft, we won't
really
know how anyone did for at least a couple years; two days after the 2005 draft I thought the Cardinals did a pretty nice job with that Rasmus kid, but the player I was
really
psyched over was their supplemental pick, a fireballer out of Baylor by the name of Mark McCormick. Now there's a special talent, I thought, the sort of talent who could make a huge impact on the Cards' rotation, and sooner rather than later. So, yeah, you know, it's probably a little early to make our minds up about how a given team did in this year's draft; that should in no way stop us from doing so, however.
So with that in mind, let's take a look at the Cardinals' draft, and see if we can't make some stupidly premature judgments about how well they did. After all, snap judgments with very little basis in reality just happen to be a specialty of mine.
This draft will likely go down as one of the more out-of-character moves you're likely to ever, ever see, to be quite honest. Compared to the Cardinals' normal, staid drafting strategy, this year's class -- at least in the first and supplemental rounds -- was barely even recognizable. This was swagger. This was confidence. This was, well, this was like some other team's draft. In fact, if you forced me to really pick a team this looked like, it would be a little bit like the Boston Red Sox. A slightly scaled-back version, perhaps; a version not quite as aggressive with the dollar signs, but still.
Of course, reality kicked in as the draft moved into the middle rounds and the Cards once again focused on the college ranks, especially on the pitching side. On the third day, they took only two high schoolers out of 20 picks. There was one notable exception, one more player picked who represented a page taken from the book of the Tigers or Red Sox, who always seem to grab the talent so many other teams are loathe to pay for. We'll get to that a bit later, though.
The Breakdown
Of the 52 players the Cardinals selected, 41 came from the college or juco ranks. They took 26 pitchers and 26 position players. Ten of the pitchers are of the left-handed variety, consistent with the organization's stated desire to focus on left-handed pitching. The full breakdown:
Stanley playing in the Cape Cod League.
​Stanley has solid tools across the board defensively, with good arm strength and quick feet, but his offensive talent is where he really impresses. He's a bit of a sabermetric dream pick, as he plays a premium defensive position with the potential for high-end offensive performance based on top notch peripheral stats. After posting a 1.032 OPS his sophomore year, Stanley put up more of the same this season with a .978. Even more impressive, he walked nearly twice as often as he struck out, at 42:23, and did it all while playing in a pitcher's park. He also has performed well with wood bats in the past, something the Cardinals place great value on, as he hit .299/.409/.443 in the Cape Cod League in 2009.
Honestly, Stanley reminds me quite a bit of Blake Murphy, another two-first-name catcher the Cardinals drafted out of a small school in North Carolina. Both were unusually athletic for catchers, showing at least average speed for a normal position player (which is definitely plus for a catcher), to go along with a wide base of tools. Murphy never really adjusted to hitting in the professional game, unfortunately; I have hope Stanley's advanced approach will translate better.
R5, 169: Nicholas Longmire, OF, University of the Pacific (California)
Score another pick for the Athleticism column, as the Cardinals picked Longmire based on tools, not performance. He actually regressed some during his time in college, playing better his freshman season than he did in either his sophomore or junior campaigns.
What Longmire brings to the table is solid-average or better tools across the board, with the exception of hitting for average. He's shown plus power, good speed, and an ability to make plays with both his glove and arm in the outfield. The questions about Longmire mostly revolve around his swing, which simply put isn't too pretty. He's stiff and mechanical at the plate, limiting his ability to consistently make solid contact. When he does make contact good things happen, but it just doesn't happen often enough.
Longmire certainly looks the part of a big-league athlete, at 6'2", 210 lbs, and has all the physical tools to be not just a player but a potential impact talent. His swing has long been the obstacle, as that's the main reason he ended up at University of the Pacific and not a bigger baseball school, and will likely be the main question going forward. I'm not a huge fan of Longmire, to be honest, as I just don't think he's ever going to hit enough to make it at the next level. On the other hand, it's certainly worth taking a shot on a guy with his athletic talent in the fifth round, so I can't really complain all that much.
Overall, I love what the Cardinals did in the first five rounds of the draft this year. They got a fantastic value in the first round, added a tremendous amount of upside with the Jenkins pick, and added several more intriguing players to boot. I personally would have liked to see the Cards go after A.J. Cole when he was still sitting there in both the second and third rounds, but with the price tags of both Zack Cox and Tyrell Jenkins expected to be well above slot, they may not have felt picking Cole was a sound decision based on what they had to spend. (Or they may have hated his arm action, which is entirely possible.) Still, that's a fairly minor quibble, and shouldn't detract from the fact the Cardinals added a remarkable haul of talent in the early going.
I'll cover the middle rounds in part two of this series, and then cover the later rounds picks -- everything from round 21 on -- in part three.