The group allegedly grew hundreds of pot plants inside St. Louis homes.
Things aren't looking good these days for
Salvador Rocha Linan
(aka "Chava"),
David Henderson
(aka "Soup"),
Steven Phillips
(aka "Stevie Gunna"),
Bryant Hancock
(aka "Beano") and some twenty other people indicted last week on federal drug charges.
According to the indictment, the group operated a massive marijuana network that would transport drugs from Arizona to St. Louis and grow pot inside indoor farms located in homes spread across St. Louis city and county. The group would then launder money at area banks and the Ameristar Casino, exchanging smaller bills for C-notes that they would then use to pay their suppliers.
The 29-page indictment lays out further details of the alleged plot perpetrated by the following: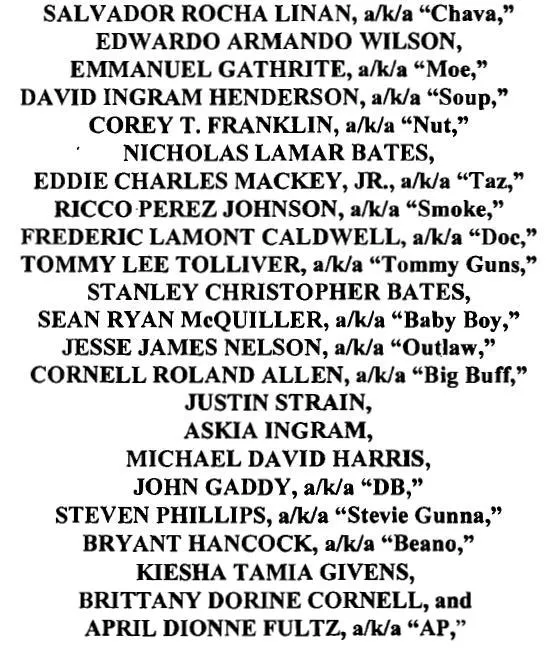 According to federal officials, the group would use several vans to serve as decoy vehicles as they transported marijuana up from Arizona inside rented autos.
By last year the group had begun growing their own marijuana in St. Louis, according to federal officials, using seeds that they flew back from Amsterdam. The indoor pot farms were allegedly located at:
According to the
Post-Dispatch
at least nine of the people in the group were arrested yesterday and charged with conspiracy to distribute more than 1,000 kilograms of marijuana and other charges including money laundering.
The feds have also confiscated the following personal property from the group: