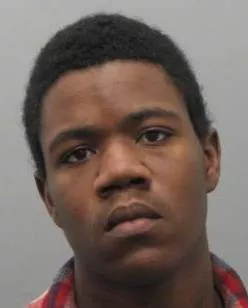 The St. Louis County Prosecuting Attorney's Office issued warrants yesterday charging 18-year-old
Billy Louis Cushshon-Bey
with second-degree murder for the killing Saturday of former Pagedale police chief
Tyrone Thompson
and fellow teenager
Jakeem Hicks
.
According to police, Cushshon-Bey and Hicks had gone out looking to rob someone after losing money in a dice game. They came across Thompson, 47, as he waited in his SUV to pick up a friend in the
12300 block of Jerries Lane
in north St. Louis County.
The teens set upon Thompson but didn't count on the former cop -- who currently works as an investigator for the Attorney General -- being armed.
Thompson and his would-be robbers exchanged in several shots. St. Louis County police arrived on the scene around 11:10 p.m. June 5 to find Hicks dead on the street from a gunshot wound. Thompson lay dead near his vehicle.
Cushshon-Bey was also shot in the melee but his wounds are considered minor. He was arrested soon after the shooting and remains in jail on $1 million bond on charges of second-degree murder, armed criminal action and attempted robbery.