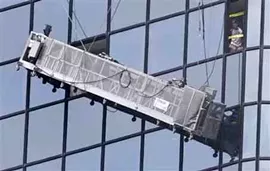 Clearly, things like this are just part of the fun.
So by now we've all seen the video, and heard the comments from all parties involved. We've heard from
Jim Joyce
, and
Tigers
' manager
Jim Leyland
, and
Armando Gallaraga
himself, the man who was robbed of the perfect game himself.
We've even heard from
Don Denkinger
,
the author of one of the other most famous blown calls in baseball history, who said, "Maybe instant replay can clean things up. If a play is missed, it can be corrected. I didn't feel that way in '85, but I feel that way now."
Here's how I look at it: baseball has done the umpires a grave disservice by fighting instant replay all along. We constantly hear from
Bud Selig
and plenty of other old-school types in the game about the "human element," by which they seem to mean they like it when calls are wrong and there's no way to go about fixing it. This isn't about maintaining the integrity of the game, and it isn't about instant replay sloooowwwwwing games down to a crawl. The integrity of the game can only be helped by ensuring the decisions rendered on the field are, in fact, correct ones, and the three extra minutes added to the games is a small price to pay for that accuracy.
But still there is resistance to the idea of expanding replay to get the plays right. The people most hurt by this stubborn foolishness aren't the players, though, nor the fans. No, the people who should really be up in arms to get replay put in place are the umpires.
Look, umpires have tough jobs. They do. They have to determine, about 250 times a game, whether or not an object moving at 90 mph (and not in a straight line, either), crossed on one side or the other of an imaginary line. They have to make judgement calls on the bases about events which took less than half a second to occur, and then bear the wrath of the players and coaches and fans when they get it wrong. (An often when they get it right, too.) Make no mistake, umpires have very difficult, stressful jobs.
And those who do their jobs well, like Jim Joyce, deserve better than to be left all alone out there. Left to do the best they can and then torture themselves when things go wrong.
Say for a minute you were a window-washer. One of the high-rise window-washers, in fact, one of those people tasked with cleaning the windows of a building sixty stories above a hard concrete world while riding on a wooden plank. Now, further imagine for a moment that one day your boss comes up to you and starts talking. During the course of the conversation, he happens to mention a new safety harness system that hit the market years ago, a harness that would make your job infinitely safer. Sounds like a good idea, right? So you find yourself asking the question: why don't we have those things?
"Hey, boss," you say, "how come we don't have those harnesses here, then? Wouldn't that make it a whole lot safer and easier? I mean, hell, if I wasn't so worried about falling up there, I'm sure I could get done a lot quicker."
"Oh, I don't believe in safety harnesses," your boss replies. "I like the element of danger that comes with high stakes window-washing, that element of knowing someone could go over the side at any time. It's a part of the job, and I wouldn't ever want it to change."
Now, wouldn't you be a bit put out by that? Wouldn't you find it rather upsetting that your boss doesn't seem interested in providing you with some sort of safety net, to catch you if you happen to fall? Wouldn't you think to yourself, "I need to find some line of work where the company actually cares about protecting me?"
That's exactly what the situation is right now with the umpires in major league baseball. The technology exists to create a safety net for the umps; any idiot at home with a television can see replays. Hell, if you have a DVR, you can run it back and replay any play for yourself ad infinitum if you like. You know who can't run it back and watch a close play again to see if the call was right? That's right, the umpires.
So the umps are left out there to make the calls, and that safety net that could make their lives so much easier is still just dream of the future, and we get to hear about the Human Element. Everyone involved in last night's disaster was incredibly classy about the whole situation; it's just a shame nothing good will come of it, no matter how well all parties involved handled themselves.
Make no mistake; Armando Gallaraga deserved better than to have his perfect game erased by a blown call. But Jim Joyce deserved better as well, better than to have an exemplary career tainted by one mistake that just happened to come at the worst possible time. He deserved a safety net baseball has the capability to institute, but won't. And why won't they?&
Honestly, I don't know. Maybe they just enjoy seeing people fall.