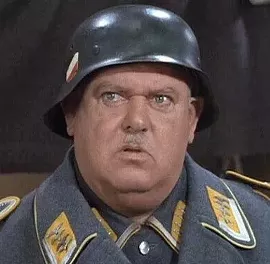 I see nothing! Nothing at all wrong with Ted Lilly!
A funny thing happened yesterday when the
Chicago Cubs
were playing the
Dodgers
. Not funny haha, necessarily, but funny strange.
Or maybe funny suspicious. Or just funny irritating. Tough to say, exactly.
Definitely not funny haha, though.
See,
Casey Blake
, the Dodgers' third baseman, was standing on first base in yesterday's game when he suddenly
noticed
Ted Lilly
, the Cubs' lefty we all love to hate, wasn't standing on the pitching rubber when delivering the ball
. He was, in fact, standing in front of it, by a good couple inches, too. Not really all that close.
So Blake pointed this out to the umpire at first base,
John Hirschbeck
. Pitchers have to pitch off the rubber, and Lilly was not doing so. So what did Hirschbeck do to remedy this violation of the rules?
He ignored it. Didn't warn Lilly, didn't say anything to the rest of the umpiring crew, wouldn't even move over to get a better look. Just ignored it.
Blake was still pissed about Hirschbeck's refusal to address the situation after the game, and said so.
"I know he doesn't have an overpowering fastball. I know he's trying to get as much of an edge as he can. But he moved in...that's cheating. You have to stay on the rubber."
Now, it may seem like a small thing, to worry about Ted Lilly standing in a certain spot on the mound. But that's not the point. The point is there's a rule about pitchers and where they stand, Ted Lilly was breaking it, and nothing happened. A player even pointed out the violation to a member of the umpiring crew, and still nothing.
I'm not calling for outrage here. It's not a big enough deal for outrage. But is it really so much to ask for the umpires to just follow the rules of the game?