The loving father: Gebar Byrd Sr.
St. Louis police have wrapped up the investigation into the
drowning death
of
Yolanda Rodriguez
and disappearance of the her 23-month-old son,
Gebar Byrd Jr
.
Gebar Byrd Sr.
, Rodriguez's boyfriend and father of her son, is charged with two counts of first-degree murder, endangering the welfare of a child and domestic assault.
Police say the family was on the Mississippi riverbank in north St. Louis on March 23 when Byrd Sr. murdered his wife and child. According to police:
"Rodriguez was holding Byrd, Jr. in her arms. Byrd, Sr. pushed Rodriguez--who was still holding their son--into the river through mud, branches and logs. Eventually, neither she nor the baby resurfaced. Gebar Byrd, Jr.'s body has not been recovered."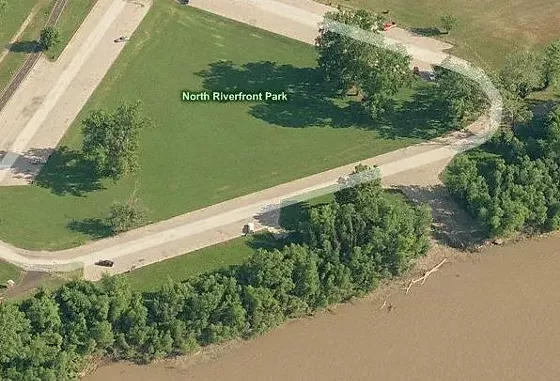 The site near Riverview and Spring Garden Drive where authorities say Gebar Byrd Sr. pushed his wife and son into the murky Mississippi.
Rodriguez and Gebar Byrd Jr.
Byrd Sr., 26, had always been the chief suspect in the case. According to authorities, he and Rodriguez, 24, got into a heated argument in their University City home just prior to her and the child's mysterious disappearance in March. Suspicions escalated on April 9 when
Rodriguez's body washed ashore
near downtown St. Louis.
However, Byrd Sr. had always been somewhat cooperative with police, who didn't have enough evidence to press charges until yesterday.
Byrd Sr., now of the 8200 block of Monroe in Vinita Park, is being held without bond.
Related Content:
Yasmin Rodriguez: U. City Woman Found in Mississippi River; Child Still Missing