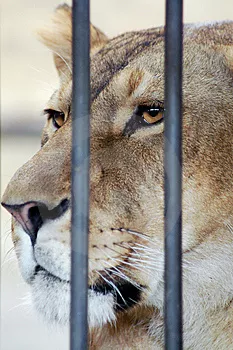 After a seven-year effort, state Rep.
Mike Sutherland
(R - Warrenton) finally saw passage this month of his bill that should make Missouri safer for exotic pets and the people who live near the animals.
Sutherland's bill (
HB 1288
) would require people who keep bears, lions, tigers (and other big cats) to have a permit and health certificate for each animal. Owners of the pets would also be required to carry $250,000 of liability insurance and keep the animals in "humane environment."
The bill cleared both house of legislature last week and now heads to the governor's desk. Last year the Humane Society named Missouri as one of
"The Five Worst States for Exotic Pets."
The designation followed several instances in 2008 in which
tigers attacked their caregivers
in Missouri.