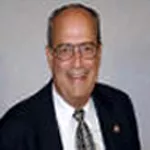 Terry Nelson drops the hammer on his carpenter colleagues.
The head of the
St. Louis Carpenters' District Council of Greater St. Louis
is making waves for comments he recently made in the press, blaming his members for being unproductive and contributing to ever-growing construction costs in the region.
Speaking to the
Illinois Business Journal
this month,
Terry Nelson
,
executive secretary-treasurer of the union
, said that it costs 28 percent more to build in St. Louis compared to Chicago.
"The guy in Chicago, believe it or not, he worked 7 ½ hours today while the guy in St. Louis only worked 4 ½," Nelson tells
IBJ
.
"Where did that other 3 ½ hours go?" adds Nelson. "When my carpenters walk on the job, their cost to the contractor is $1.03 a minute. That's their wages, their benefits, the workmen's compensation and yada, yada, yada and all the stuff that goes with that. You just think for a minute, if you've got 10 guys on the job, that's $10 a minute. They all leave 10 minutes early, there went $100 out the door."
Nelson told the paper that the "arrogance and attitude" of union members has led more and more contractors away from hiring organized labor. Today only 11 percent of all construction being performed in the nation is done by the hands of union members, says Nelson.
"The thing that kills unions is our arrogance and our attitude," continues Nelson. "Like we are God's gift to everybody. Like without us the world comes to and end. Whoever believes that BS is nuts. But we buy into that stuff. I haven't bought into it. I'm on the other side of the street. But again, I'm not the most loved guy in a labor meeting; that's just the way it is."
Gee, ya think?