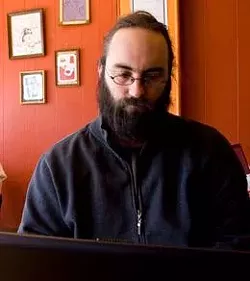 Da' blogger: Adam Shriver
One of the
Riverfront Times
'
favorite local bloggers
,
Adam Shriver
of
St. Louis Activist Hub
recently received props from national political blog
Media Matters for America
.
The left-of-center site used the contents of one of Shriver's recent posts to pick apart the "journalism" credentials of right-wing bloggers -- especially those of
St. Louis-based Dana Loesch
.
Writes Media Matters: "You really do have to read the Hub's blog post in full to get a sense of what a pathological liar media critic-wannabe Loesch appears to be."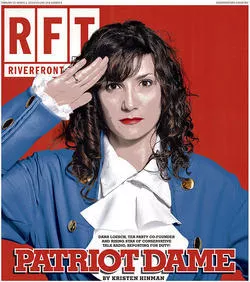 Real patriots never apologize.
Shriver's
post on Sunday called Loesch out on seven misstatements of fact
that Loesch has purportedly stated on radio or online.
One of those is Loesch's statement that Supreme Court nominee Elena Kagan "never argued a case before the Supreme Court."
Writes Shriver: In fact, Kagan has
argued six cases
in front of the Supreme Court. Dana Loesch needs to correct her piece and owes an apology to Kagan.