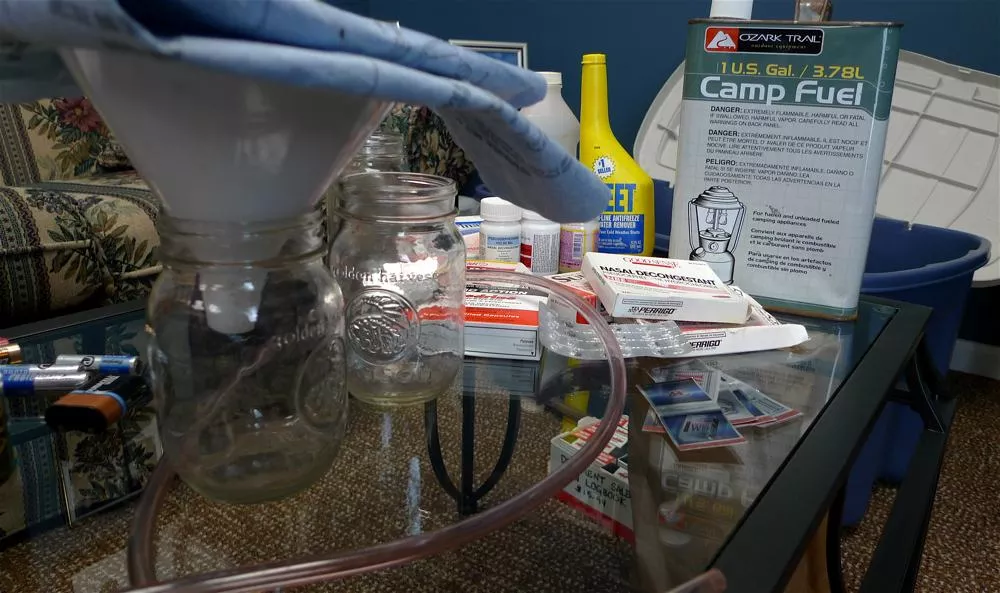 Keegan Hamilton
The components of a traditional anydrous ammonia meth lab
This week's
RFT feature story
takes an in-depth look at a relatively new method of manufacturing methamphetamine known as "Shake and Bake" (cue the
Talladega Nights
/Ricky Bobby jokes) and the impact the process is having on burn units across the Midwest.
Shake and bake is significantly more combustible than other meth recipes but causes fewer deadly explosions. As a result, injured -- and almost always uninsured -- meth cooks are staggering into emergency rooms at an alarming rate. Doctors at St. John's Mercy Medical Center in Creve Couer, home of eastern Missouri's regional burn unit, say meth mishaps account for approximately 25 percent of their patients. Burn treatment costs about $6,000 per day and stays of up to six months are not uncommon.
We included
a sidebar
to the feature story that explains the two primary methods of making meth (anydrous ammonia and shake and bake) and their hazards but we also tapped Sgt. Jason Grellner of the Franklin County Narcotics Enforcement Unit, to explain them in detail on camera. Check it out:
Here's Grellner explaining the anhydrous ammonia method using a set-up he jokingly describes a "meth lab in a box."
Click
here
to read the feature story.