Professor-Student Love Session, After Office Hours: Last Week in Missed Connections
Each week, we scour the local Missed Connections section of Craigslist, in search of the best posts. Here are some that caught our eye recently.
Professor Proposes Tryst With Student?
Lesbian Couple Wants Sperm, Turns to....craigslist?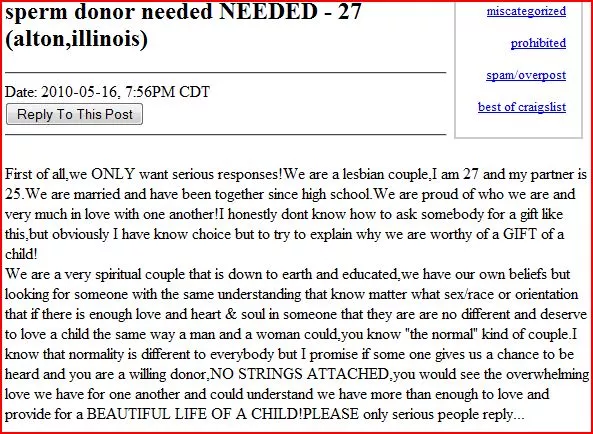 A Special, Dignified Moment on the IL Side
Confession from Novak's Bartender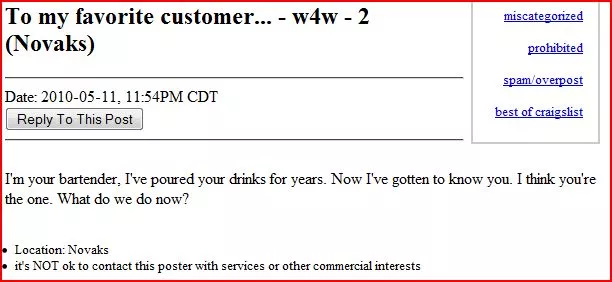 Riverfront Times works for you, and your support is essential.

Our small but mighty local team works tirelessly to bring you high-quality, uncensored news and cultural coverage of St. Louis and beyond.

Unlike many newspapers, ours is free – and we'd like to keep it that way, because we believe, now more than ever, everyone deserves access to accurate, independent coverage of their community.

Whether it's a one-time acknowledgement of this article or an ongoing pledge, your support helps keep St. Louis' true free press free.