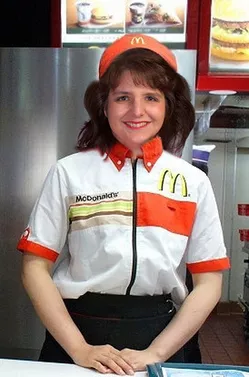 Davis: How 'bout some chicken nuggets? I make 'em from scratch.
Sorry, just couldn't resist the headline above after reading the
story in Political Fix this morning
about how animal control officers have ordered State Rep.
Cynthia Davis
to get rid of the 20 or so chickens kept at her O'Fallon, Missouri, home.
Police became aware of the birds after someone made an anonymous complaint that the animals violated city laws -- which they did.
Davis says the birds belonged to her daughter, who was raising the animals for eggs and meat. The Republican representative says that all the birds are now gone from her property -- with her family butchering the chickens and giving away the hens.
All of which leads us to wonder...
C'mon, Cynthia! When someone shits on your chickens it's time to make chicken salad. Capiche?