"You Called My House Regarding My Wife": Another Week in craigslist Missed Connections
Each week, we scour the local Missed Connections section of Craigslist, in search of the best posts. Here are some that caught our eye recently.
A
HAUNTING CALL, A LINGERING SUSPICION...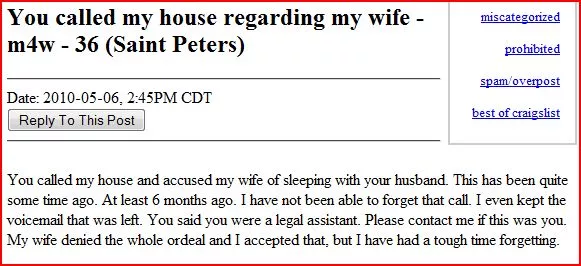 I WANT YOU - WELL, AT LEAST YOUR BODY
INSANE CLOWN POSSE FAN WRITES POST THAT'S ALMOST COMPREHENSIBLE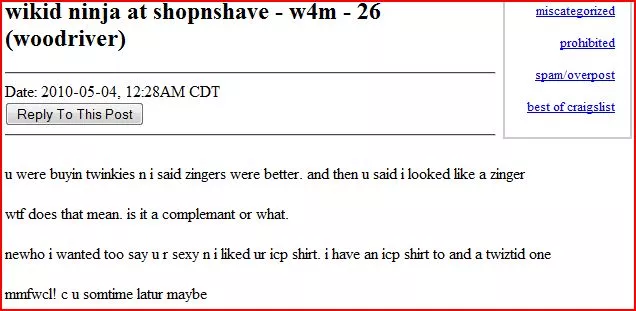 [editor's note:
mmfwcl
apparently
means
"much mother f$%king wicked clown love."]
TOTAL GEEK INTO MEDIEVAL STUFF FINDS A GAL ON CL!