It's the afternoon of May 4, 2010. Or as it's known to
Star Wars
fans, it's
Star Wars Day
across America. Seriously.
In that spirit, here are five totally awful
Star Wars
Photoshopped images that are St. Louis-centric. If you've seen the movies (the original three, thank you), you may get inside jokes related to some. If you haven't seen the movies, well today's as good as any to dive right in.
"It's a trap!"
Explanation here.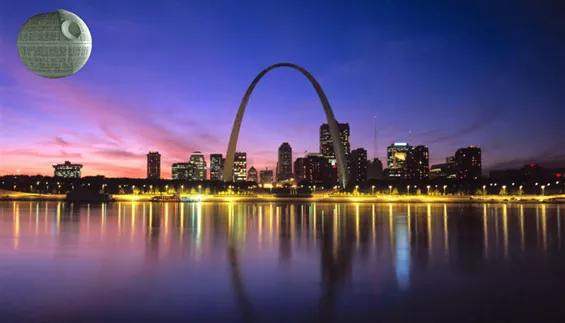 Related Content:
Star Wars in Concert at the Scottrade Center
(photos)
A Polite Chat with Anthony Daniels, the Voice of Star Wars' C-3PO, who Comes to St. Louis Thursday for Star Wars In Concert
(blog post)