Greater St. Louis Book Fair
The Greater St. Louis Book Fair opens at West County Center tonight and continues through the weekend, an event that, for book-lovers, is comparable to the World Series or March Madness or the Super Bowl or any other sporting event of your choice. It is awesome!
This year the Book Fair has received a record number of donations. Among them, these yet-to-be-discovered classics:
I'm a Spam Fan by Carolyn Wyman Cooking in Oz: Kitchen Wizardry and a Century of Marvels from America's Favorite Tale by Elaine Willingham and Steve Cox The Star Wars Cookbook: Wookiee Cookies and Other Galactic Recipes by Robin Davis Being Dead is no Excuse: The Official Southern Ladies Guide to Hosting the Perfect Funeral by Gayden Metcalf and Charlotte Hays The Cannibal Lover's Cookbook from Soup to Nuts by Omnivorous (as told to Jon Macks)
More after the jump:
Le Nez Du Vin Wine Aroma Kit by Jean Lenoir. Include twelve vials of "aromas" to help teach you to identify the underlying flavors and aromas in wine. No word if it also teaches you pretentious metaphors to embarrass and shame your wine-drinking companions.
Greater St. Louis Book Fair
The Sports Book. Yep, that cover's made of Astroturf.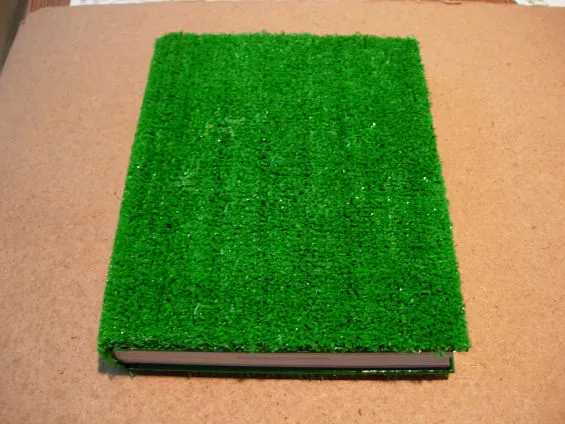 Greater St. Louis Book Fair
The Official Book of Thumb Wrestling by Andy Mayer and Jim Becker. Did you know there were different variations on the basic thumb wrestling match? Oh, the things you learn from books!
Greater St. Louis Book Fair