It's official. The
National Weather Service confirms
that a tornado did touch down in Des Peres during Saturday's violent storm front that hit the St. Louis region around 4:30 p.m. April 24.
According to the weather service, the twister touched down in a Des Peres subdivision and traveled northwest for about .6 miles, leaving a 300-yard-wide path of destruction in its wake that felled trees and ripped apart rooftops.
The tornado was headed straight for West County Shopping Center but dissipated a few hundred yards before striking the busy mall.
View the tornado's path after the jump.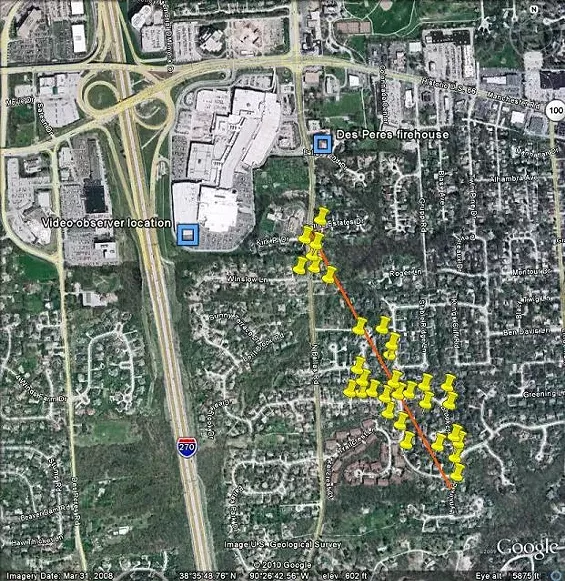 The tornado struck down in the Lynkirk and Dougherty Ferry and traveled northwest toward West County mall.