Congratulations,
Stan Kroenke
. You're Daily RFT's first
Ass Clown of the Week
nominee.
In the latest twist to the
long saga involving the sale of the St. Louis Rams
, majority owner Kroenke reportedly
wants to be paid between $50 million and $100 million
in order for potential buyer
Shahid Khan
to purchase a stake in the team. If Khan paid the
ransom
fee, Kroenke would still remain a 40 percent owner in the team.
This comes after
Kroenke announced last week that he wanted to purchase the entire team
-- even though NFL rules prohibit him from full ownership of the Rams because Kroenke owns professional sports franchises (Denver Nuggets and Colorado Avanlanche) that play in the market of the Denver Broncos.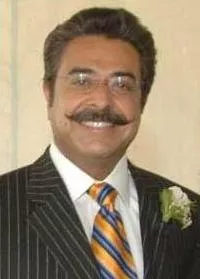 As is typical with the shrewd and merciless Kroenke remains mute on the issue. Though his
"greenmailing"
of Khan follows his typical m.o. in business with Kroenke's Walmart development company
THF Realty
often
pitting communities against each other
over who can provide the most tax incentives in order to win a new store.
Now comes conjecture that Kroenke may want to
move the Rams back to Los Angeles
. Meanwhile, Kroenke's meddling casts a pall over the entire St. Louis football franchise and seems particularly detrimental this week as the hapless Rams gear up for their
No. 1 pick on Thursday
.