"I Did NOT Whistle When You Bent Over, But...": Last Week in Missed Connections
Each week, we scour the local "Missed Connections" section of craigslist in search of the most interesting posts. Here are some that caught our eye recently.
I'M NOT "DISRESPECTABLE"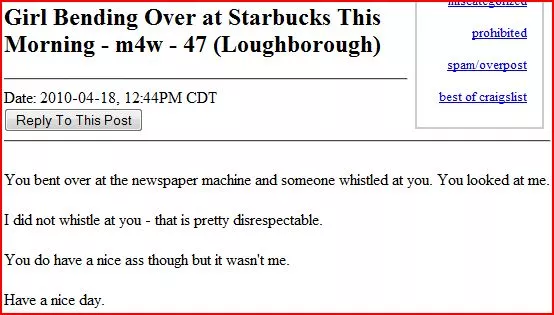 OF BEER COOLERS AND BAD POETRY...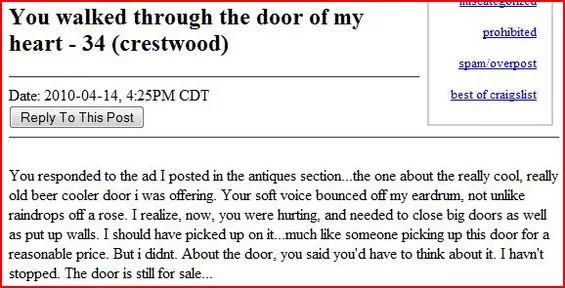 SAYING MORE WITH LESS
IS THIS WRITTEN IN JIVE?