Dude, it's 4/20 this week, and you know what that means! (Hee, hee.)
It's time to celebrate marijuana's
unofficial holiday
, and here to help you plan your day is
Daily RFT
. Behold! Our gift to you: A list of twenty great ways to spend April 20 in St. Louis — be you baked, half-baked or, stone-cold sober: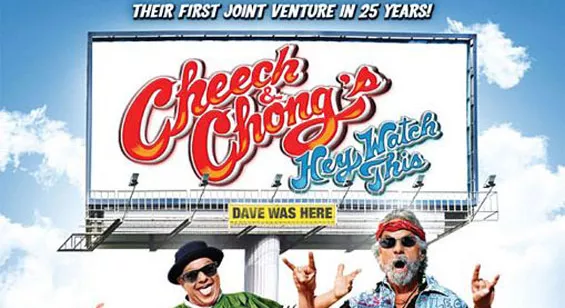 20. Watch a Cheech and Chong Movie
After more than 25 years apart, stoner-movie icons Cheech Marin and Tommy Chong teamed up for the
Light Up America Tour in 2009
. For anybody who couldn't make the tour, there is
Hey Watch This
, a 90-minute film recapping the best of the tour and backstage footage. The movie had a
short run in local movie theaters
, but the DVD/BlueRay will be available on 4/20. Wow, what a coincidence.
19. Hunt the Tower Grove Coyote Armed With a Squirt Gun
Terry, the Tower Grove coyote, has quickly become an elusive celebrity in St. Louis. Only a few photos of the coyote have been snapped so far. While
Daily RFT
was able to
land an exclusive interview
, Terry would much rather be left alone. That's where you come in. Or, rather, that's where you come in stoned. Doesn't it sound like a really great idea to go hunt a coyote armed with a Super Soaker?
18. Stand in the Middle of the Lumiere Gaming Floor
What could be better than this? Blinking lights, the sounds of slot machines, tons of people...all things that will fascinate you with the right amount of THC.
17. Sled Down Art Hill
Forest Park in general is a great place to be on 4/20. Plenty of grass (actual grass), trees, water and secluded paths not frequently visited by the po-po. But you're not a real St. Louisan unless you've sledded down Art Hill in front of the St. Louis Art Museum.
16. See Who Blinks First, You or the Eye at
Laumeier Sculpture Park
.
15. Reach the Plane at the City Museum
You're not supposed to operate heavy machinery while under the influence. You can still pay a visit to the
City Museum
.
14. Talk to Every Petition-Gatherer in the Delmar Loop
The Delmar Loop is a good place to meet interesting people. Unfortunately, you'll also meet a lot of people wanting you to sign up for one cause or another. Depending on what kind of high you're on, they will either blow your buzz or keep you enthralled in fascinating conversation... until they get your signature.
13. The Cupcakery
For the munchies, we suggest the
Cupcakery
.
12. The Zoo
This one is a no-brainer. It's free. There are animals. There's food.
11. Watch Barges Go by on the River
Channel your inner Huckleberry Finn and head down to the river. There is nothing more fascinating than watching big ugly metal cans flowing in the dirty water. Actually, there is. But you won't care.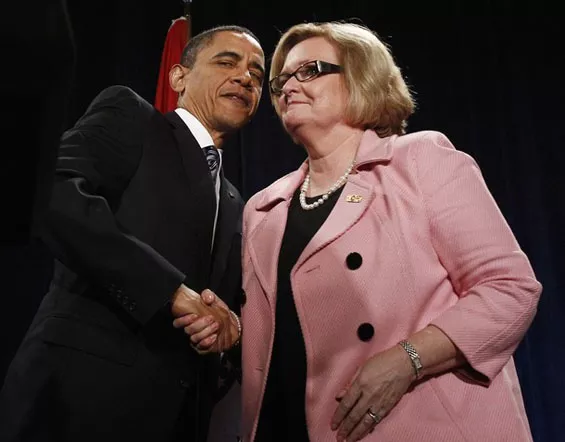 Lobby Missouri Senator Claire McCaskill, an early supporter of Barack Obama.
10. Contact your Local Lawmaker and Advocate for Legal Marijuana
The lawmakers are busy
banning fake weed
. This is a perfect time to give your
local lawmaker
a call and tell them to legalize the real stuff, so kids don't have to smoke potpourri laced with God knows what.
9. The Magic House
The Magic House
. What could be more fun than reverting to childhood?
8. Debate Missour-ee vs. Missour-ah with a houseplant
This is a debate that will not go away. Politicians make sure to invoke the right pronunciation, depending on the audience. If you're a die-hard Missourian (or Missourahan?), you might want to spend your 4/20 settling the matter once and for all.
7. Black Light Mini Golf at St. Louis Mills Mall
Playing mini golf while stoned sounds like a good enough idea, but adding the glow-in-the-dark aspect takes it to the next level. Try your luck at the
Putting Edge Fun Center
.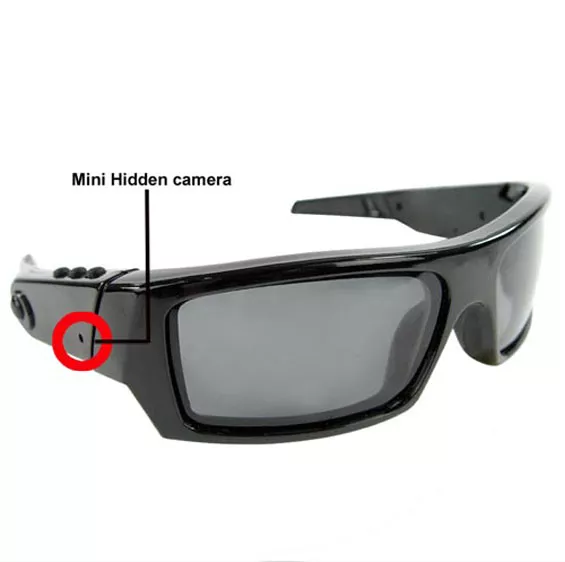 6. Go to Spy Training at the Saint Louis Science Center

5. Buy 100 29-cent Peel n' Eat Shrimp at Fast Eddie's Bon-Air — One at a Time
Self-explanatory.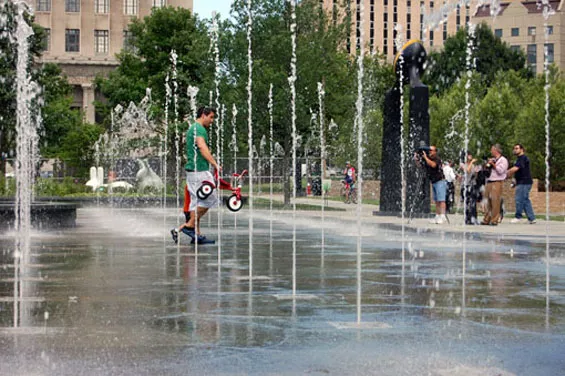 4. Play in the Fountains at Citygarden
Citygarden has helped breathe some fresh air into the downtown area. And the fountains at Citygarden are pretty cool, especially at night. After the fountains you might also want to turn your attention to the Video Wall for at least 20 minutes of visual entertainment.
3. Find the exact point where the Missouri River meets the Mississippi River
This one is tricky. Technically, the two rivers meet at
Confluence Point State Park
.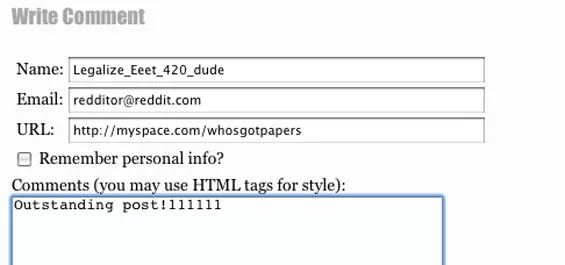 2. Write Comments on Riverfronttimes.com
Initially this was going to say 'write comments on
stltoday.com
.' But after looking at some of the hate filled messages on that website, we decided that they couldn't have been written by stoners. So, we'll take the ganja puffers and let the
Post-Dispatch
keep the tweekers.

1. Realize that 4/20 is also Adolf Hitler's Birthday and the Anniversary of the Columbine Massacre, Killing Your Buzz
Yes, every ride has to stop at one point. And if you're spending 4/20 with a group of friends, chances are one these two buzz-killers will be brought up. Enjoy it until then.