It took a
jury just one hour
Friday to convict
Horst Gunter Sabla
of first-degree murder in the killing of his wife,
Sharon Sabla
, last August.
In hindsight, one wonders what took the jury so long. In November of last year Sabla
confessed to the crime
after hunters near his home in southwest Missouri discovered a plastic cargo box filled with concrete and what appeared to be human remains.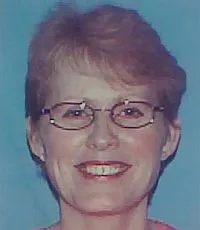 Sabla, 54, told authorities he actually killed his wife -- with a bullet to the head -- back in August and kept the corpse for months inside his trailer home.
But that's the tale he initially told friends and neighbors in the Lebanon, Missouri, trailer park where he lived. No, Sabla told them that his 57-year-old wife had left him high and dry, maxing out his credit cards and running off with $32,000 in cash.
Sabla will be sentenced in July and could soon experience a concrete box of his own -- life in prison with no possibility of parole.