Theodis Howard
was on his way to to the doctor's office yesterday presumably to improve his health. Ironically, the trip to the clinic would cost Howard his life.
St. Louis police report that the 41-year-old Howard was headed to Grace Hill Neighborhood Health Center in north city around 3:45 p.m. Monday when he was killed in an apparent ambush.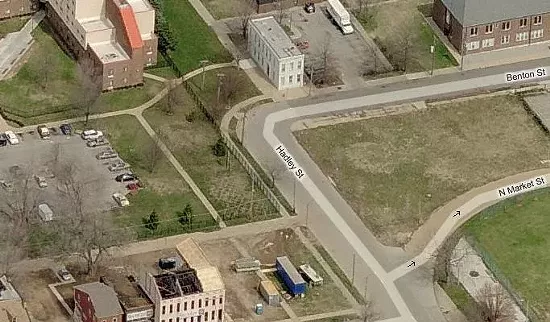 Bing Bird's Eye View
The incident occurred in the 2400 block of Hadley.
According to police, Howard was shot by three black male suspects who ran south toward
Benton and fled in a waiting SUV, which then drove east on Benton.
Howard was shot multiple times and was pronounced dead at the scene. The investigation is ongoing.