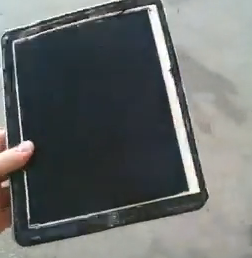 Justin Kockott, a 19-year-old Pittsburgh high school student, is enjoying his fifteen minutes of Internet fame today after he smashed his $499 iPad with a baseball bat.
If you were burned out by the hype over this latest Apple gadget, you're sure to enjoy this video.
The LA Times interviews Kockott here.
Update! 4 p.m. For even more iPad destruction, see the video below: "Will it Blend? - iPad"