Nineteen-year-old
Victor Pierce
was in a drug deal Saturday night,
according to St. Louis County Police
, when he and another man got into an argument that led to both of them drawing guns.
Unfortunately for Pierce, the other man was a better shot -- killing Pierce around 9:40 p.m. as they sat in a car parked in the 9800 block of Dennis Drive.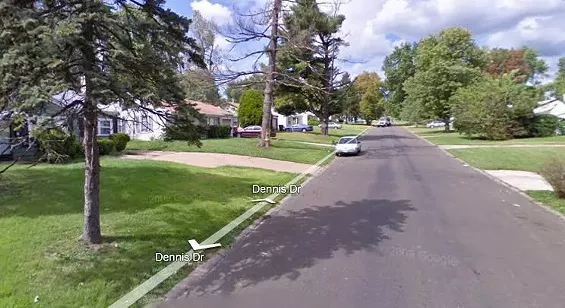 9800 block of Dennis Drive in Dellwood
The other man was able to get out of the vehicle before collapsing from his gunshot wound. He underwent surgery and is expected to recover.
Police yesterday were waiting to interview the man before deciding whether to file charges.