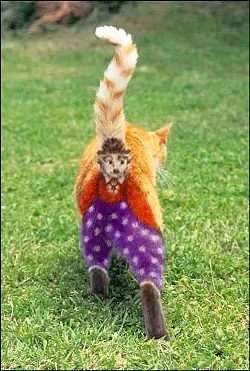 A priest who allegedly solicited sex with a 16-year-old and
pleaded guilty to possession of child pornography
? Or...
A gang-banger who fired a bullet that traveled three blocks and
struck a two-year-old boy in the face
as the child sat on his grandfather's lap?
Hmm...tough call.
So tough a call that
James Grady
-- disgraced priest of St. Raphael's Parish -- and
Emmitt "Hoggy" Gordon Jr.
each earned the exact same number of votes (23 percent) in Friday's
Ass Clown of the Week competition
.
Coming in third with 22 percent of the vote was Missouri's U.S. Senate hopeful (and
former KKK leader
)
Glenn Miller
. See all the results
here
.