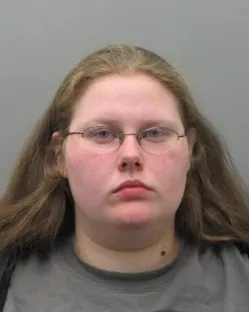 Van Vlerah: You think her mugshot is gross? Wait 'til you read how she spends her freetime.
You know her. You despise her and, unfortunately for all of us, she just won't go away.

The woman Daily RFT readers overwhelming elected Ass Clown of the Week following the recent revelation that she allegedly pimped out her thirteen-month-old toddler to a pedophile is back in the news.

Late yesterday prosecutors with the U.S. Attorney's Office indicted Tessa Van Vlerah and her partner in slime Kenneth Kyle on charges of producing pornography of themselves engaged in "sexually explicit contact with a minor" -- presumably Van Vlerah's daughter.


Production of child pornography carries a mandatory minimum of 15 years in prison. Meanwhile, Van Vlerah, 20, of Ballwin, and Kyle,
46, of San Francisco
, face charges in St. Louis County of rape and statutory sodomy. Van Vlerah is also charged with incest.