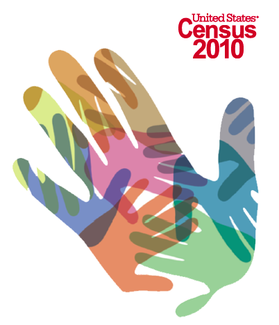 Not only is today April Fool's Day, but it's also
Census Day
. Now ain't that a coinky-dink? So let's crunch some numbers, shall we, to see how Missouri fares compared with the rest of the fruited plain in filling out and returning the questionnaire.
As of right now, the national participation rate stands at 52 percent, meaning just over half of the 120 million households who received their 10-question form in early March have mailed it back.
In Missouri, we are ahead of the national curve by 3 percent, with 55 percent of our residents performing their once-a-decade chore.
Ready for some more fun facts?
At 63 percent, O'Fallon, for reasons known only to that big head counter in the sky, is among the 50 top cities in the nation in returning the form. Finishing atop the Census heap -- at least at the present time -- is Dubuque, Iowa, at 70 percent, followed by Livonia City, Michigan and St. Clair Shores, Michigan, both at 69 percent.
South Dakota and Wisconsin are tied for top participatory honors, each scoring 62 percent, but North Dakota and Nebraska are just a point behind and closing fast.
Missouri, by the way, had a pretty comfortable lead over Kansas until this week, when inexplicably the Sunshine State raced head of us by 4 percent, and are sitting pretty at 59 percent. (In 2000, Missouri's response rate was 69 percent.)
Other factoids you may want to impress your friends with:
Rich communities are quicker to pull the Census trigger than poor towns; the North is faster than the South, and the slowest of the slow pokes are neighborhoods with a large numbers of foreign-born residents.
Now you can count your blessings, for that concludes are 2010 Census tutorial.