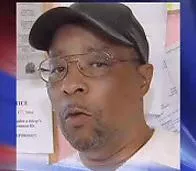 Washington Park Mayor
John Thornton
was found dead in his car this morning, the victim of two gunshots to the chest.
As
KMOV reports this morning
, the mayor allegedly stopped in the 5 a.m. hour to pick up a pedestrian near the
4700 block of Caseyville Avenue
.
According to the television station, it's not uncommon for the mayor to offer rides to the residents of his impoverished, metro east community -- known best for its collection of grimy strip clubs. Still, it seems to defy common sense.
The person Thornton picked up this morning allegedly tried to rob the mayor. After shooting Thornton, the gunman hopped out of the car and into a red Chevrolet. Thornton's car continued moving, slowly veering off the road and crashing into a tree.
Police have captured the person driving the get-away car, though the gunman remains on the loose.
Washington Park, Illinois
is a small town just outside of St. Louis. At the time of the 2000 census, it had just more than 5,300 residents.