Maurice Greenwood
was shot and killed last night around 10:30 p.m. in the 800 block of Eichelberger in south city where he lived.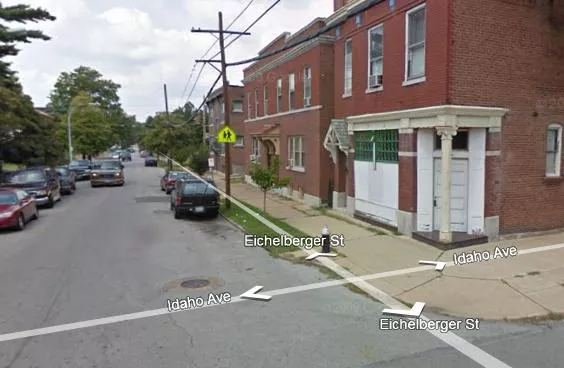 Google Street View
800 block of Eichelberger
Greenwood, described as a black 50-year-old male, was allegedly shot in the chest by a suspect who police describe as a 28-year-old white male. The shooting apparently followed a disagreement between the two men.
The suspect is in custody and will be named once formal charges are filed.