Unreal
has only ten more days to decide whether or not we'll audition for the
St. Louis Rams Cheerleaders
squad for the 2010-2011 season.
Oh, the pressure!
As if the demands of doing
aerial spread-eagles
before a panel of discerning judges wasn't stressful enough, we've just learned that no "colored hose" or thongs will be allowed.
And, they want us to pay to try out!
That's right, ladies, you gotta buck up 20 bills by April 7
to be considered
(or 25 bills by the mandatory pre-audition meeting on April 8, and that's cash-only).
Then the wannabe pin-ups must submit to the rigors of a
swimsuit competition
and
interview
.
And lest us think we could show up in fishnets or God forbid our nicest never-say-never thong, the Rams have laid out a few ground rules for
audition attire
:
* Crop Top or Sports Bra of your Choice (Sleeves or Halter)
* Trunks or briefs (these look like the lower half of a leotard or bikini bottoms)
* Neutral colored panty hose
* Tennis Shoes or Jazz Shoes
* No Bike shorts, Boy Shorts, dance pants, hot pants, thongs or colored hose!

Jazz shoes?!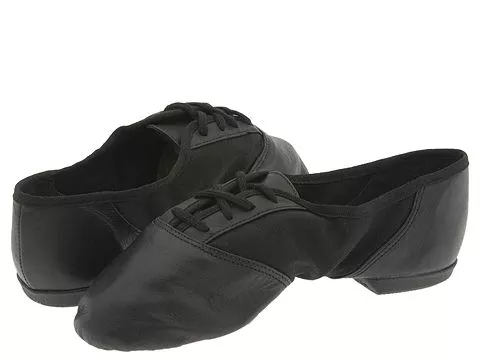 www.zappos.com
Jazz shoes don't exactly scream fuck-me!, do they?
Let's hope the "job" brings some peripheral perks... 'cause the whopping $75 paycheck per game will barely cover tanning and waxing...