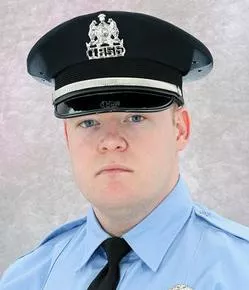 Family and friends will pay tribute today and tomorrow to
David Haynes
, the St. Louis police officer
killed in an automobile wreck
last Wednesday while
chasing and alleged burglar
.
The visitation takes place today from 3 p.m. to 9 p.m. at Kutis Funeral Home, 2906 Gravois.
Tomorrow's funeral will be held at the St. Louis Cathedral Basilica at 10 a.m. with a burial following at Jefferson Barrack's National Cemetery.
The St. Louis police inform that Haynes family is requesting that no media attend the event -- even "bloggers."