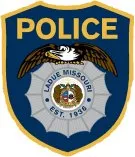 Former Ladue police chief
Larry White
claims in a lawsuit filed Monday that he lost his job last year for refusing to crack down on black drivers and for disobeying requests that he look the other way when Ladue residents appeared to be driving drunk or breaking other laws.
White claims that Ladue Mayor
Irene Holmes
and members of the City Council pushed him to practice bias in the way the department policed the well-heeled community.
Legal publication
Missouri Lawyers Weekly
broke news of the lawsuit today
on its website.
Per that article:
In his petition, White alleges [Ladue Mayor Irene] Holmes told him she wanted "those people" to be stopped and pulled out of their cars so that others would see what happened and avoid coming to Ladue. White said he understood "those people" to mean black drivers...

White also alleges the mayor told him she wanted police to write lots of traffic tickets, but not against city residents, and that she pressured White in 2008 to have police write more tickets to make up for about $300,000 in revenue loss it expected while a portion of Highway 40, also known as Interstate 64, was shut down and rebuilt...Holmes also allegedly told White the department in the past didn't arrest drunken Ladue residents after pulling them over but rather just drove them home.
Ladue's attorney, meanwhile, calls White's lawsuit "groundless."
Maupin tells
Lawyers Weekly
that what White refers to stems from a series of shoplifting incidents, that led to the city increasing the visibility of its police patrols in the area.
"I can categorically deny that it involved any racial aspect whatsoever," Maupin told the paper. "'Those people' referred to people who were breaking the law."
The lawsuit provides some statistics that seem to bolster White's claim that he was more lenient on blacks than the previous police chief. Black drivers accounted for 22 percent of traffic stops in Ladue in 2006 under White's predecessor, compared to just 14 percent of all stops in 2008 under White.